The USA, Canada & Australia opened their doors for some very sexual explicit Museums!

Chicago: Leather Archives & Museum
6418 N. Greenview Ave., Chicago, IL, USA, Tel.:773-761-9200

This kinky museum serves the leather/ SM /fetish communities of all sexual orientated leathermen and women throughout the world.
Her extensive library, History of Clubs, Oral History and Materials are all concentrating on leather, S&M, BDSM, sado masochism, homosexuality, fetish and other forms of radical sexuality and alternative lifestyle.
---

Los Angeles: Erotic Museum
6741 Hollywood Blvd.Los Angeles, USA, Tel.: (323) 463-7684
Downstairs in the erotic museum is the permanent collection showing scenes of eroticism throughout history. Panels depict acts from the KamaSutra. A wall is devoted to portraits of the heroes of sexual liberation, from Mata Hari to Hugh Hefner.
This sensual collection includes etchings from Pablo Picasso, Tom Kelly's red velvet photographs of Marilyn Monroe, and erotic candyland playful nude photographs from David LaChapelle.

Tasteful Vargas-girl prints and classic Playboy sketches. The collection represents both straight and homosexuality. Upstairs are the changing exhibits only for adult visitors.
They include exhibit Sex and the Muse, the erotic art collection of drawings, paintings and cartoons and the more explicit exhibit Sex and Technology, which features displays of devices, included items from breast implants, bicycle-inspired sex machines.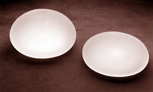 An interactive exhibit called "The Toybox" filled with dildos, plastic vaginas, rubber butts and silicon breast implants that visitors could play with using gloves. Only in LA!!
---

Melbourne: Grainger Museum Music & Masochism
University of Melbourne,VIC 3010 Australia, Tel: +61 3 8344 5270. Percy Aldridge Grainger (1882 -1961) Australians greatest and international famous composer & pianist was gay, loved SM & sado BDSM and was dazzlingly good-looking, according to lover Edvard Grieg.

He established the Grainger Museum in Melbourne and donated many of his musical pieces as well as his Lust Branch collection.

Including pornography, whips, S&M clothing, and protective devices used by Grainger and his lovers during sexual activities. Grainger also collected, news & photographic documentation about his unusual collection.
---

Miami: World Erotic Art Museum

1205 Washington Ave. Miami Beach, USA, Tel.: (305) 532-9336, The World Erotic Art Museum is housed on 12,000 square feet, courtesy of benefactor Naomi Wilzig contains a research library of over 250 volumes on erotic art. On site, patrons travel through time and artistic treasures depicting the Biblical era, ancient greeks and Roman mythology, asiansex antiquities from Asia, China, Japan, India and Africa.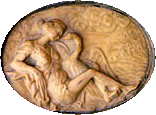 Wilzig notes that three common themes reproduced throughout the centuries are Adam and Eve, Leda and the Swan (a Greek myth seduction) and various representations of Satyrs and Nymph's.

A historic perspective of erotic art drawn from the early days of the Roman Empire in paintings, sculptures, tapetries to the contemporary world.
And memorable art sculptures as the famous male prop made famous in Stanley Kubrick controversial 1971 movie, "A Clockwork Orange".
---

New York: Museum of Sex
233 Fifth Avenue / 27th Street, Manhattan, New York, USA, Tel.: 212-689-6337, An earnest & most pleasurable effort to preserve and present the history of New York city's sexual subculture from 1825 to the present in the Museum of Sex.

Prostitution, porno, the emergence of gay and lesbian culture, the manufacture and subterranean distribution of bondage devices, the radical sexclub of the 1970s.
10,000-plus artifacts in the permanent collection: Keith Haring prints, vintage condom tins, dirty prototype sex machines, a metal and leather anti-masturbation device, and vibrators from the turn of the 20th century. Wonder Woman as a lesbian icon, Vargas girls and fetish ala Betty Page lines a few walls, 60's skin magazines.

Seventies full porn movie posters feature hits like "Deep Throat" and "Behind the Green Door", screens featuring era's porn stars & ofcourse an original Playboy bunny outfit. If you can't find it here, you can't find it anywhere!!
Exhibition: PEEPING, PROBING & PORN, (Shunga Anime & Manga Hentai), Four Centuries of Graphic Sex in Japan on view March 16, 2006

---

Toronto: History of Contraception Museum

19 Green Belt Dr., Toronto, Canada Tel.: 800-387-8781Talking about the beaver?
The contraception museum exhibits the world's biggest contraceptive birth control collection with more than 1,000 historical dating as far back as 1550 BC. Ancient cultures made vaginal plugs out of animal excrement, 3,000 years ago in Africa women used elephant and crocodile dung.

Women of French-Indian culture boiled beaver testicles and drunk it as protection for 1 month. The beaver bites off his own testicles when hunted.
400-year-old condoms made of sheep innards survived the time. The oldest condoms (1640) were discovered in the foundations of Dudley Castle, England. And the shiny star is the Wishbone, a 14 karat gold intracervical device from the 1920's. The female owner used it as a pendant.