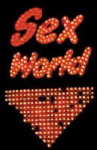 All kinds of sexual pleasures are displayed in Erotic Museums in different continents & countries around the world.
Sex Museums Europe: Amsterdam, Paris, Berlin, Hamburg, Saint Petersburg, Copenhagen, Barcelona & Prague.
Sex Museums USA & Australia: New York, Los Angeles, Chicago, Miami, Toronto & Melbourne.
Sex Museums Asia: Shanghai & Mumbai/Bombay.