Hungry for Love: The Homosexual Internet Sex Cannibal
"Master Butcher" Armin Meiwes (1961) shocked Germany & the rest of the world with his sexual perfect murder and cannibalism on Bernd Brandes in 2001. Killing, frying and eating.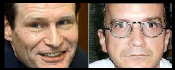 Meiwes met Brandes on the internet under his hotmail-name "antrophagus" .He advertised on the internet in a chat room for a well-built male prepared to be slaughtered and then consumed. Brandes reacted positive via his emailname darmopfer. Meiwes and Brandes agreed to kill and eat Brandes.

In March 2001, Meiwes met Brandes at Kasseler trainstation and they drove to Meiwes' home in Wüstefeld, Rotenburg. The same evening Meiwes amputated Brandes' penis, does penis size matter here? and they shared the flambeed and fried with salt, pepper and garlic (the raw penis was too cewy for Brandes) penis together. Heavily bleeding Brandes took a bath afterwards, while Meiwes was reading a Star Trek episode book.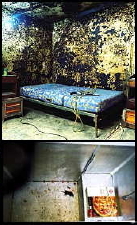 In the morning after kissing, he finished off his victim, by carving him up and freezing the man's remaining body parts to eat later, next to a pizza. His skull was buried in the garden. Twenty kilo's of flesh were prepared on cousy dinner evenings later, he tasted like pork, Meiwes said!
Snuff Movie
This orgy of flesh is catched on a Snuff movie videotape made by Meiwes which shows graphic details of the killing of Brandes.
"I always had the fantasy and in the end I fulfilled it". Meiwes was arrested in December 2002, after apparently web advertising, posting new requests for victims on the Internet. But cannibalism is not illegal in Germany and his victim actually agreed to be killed and eaten, the snuff XXX movie is his alibi. After killing Brandes, the German cannibal met five other men who responded to his internet advert, including one from London. Brandes spoke good English, Meiwes said: since eating Brandes my English vocabulary have been improved.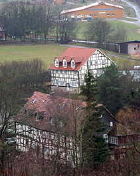 An American movie about this "Cannibal of Rotenburg" is not showed in the German bigscreen theaters or home cinema, because Meiwes won his Right on Privacy lawsuit. Meiwes thought it was a case of bad taste!!
Cannibal cabal cliche is "dining on the long pig"!!
SEX SIGHTSEEING
Meiwes home: Stadtteil Wüstefeld, Rotenburg, Germany.
Marquis de Sade
If we talk about SM or sadomasochism, let's go back to the origin of the word sadism: the one and only Marquis de sade (1740-1814), french aristocrat writer of philosophy and violent pornography, world famous for his sadistic novels.
The 120 Days of Sodom banned book (for a very long time) tells the story of four wealthy men who enslaved 24 victims and proceed to torture them with various sexual perversions, while listening to stories told by old prostitutes, relating to the fetishes of their most interesting clients.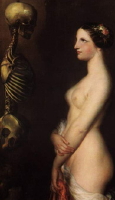 The Marquis of excess was born in the Conde mansion on the 15-21 rue de Conde, Paris and married in 1763 in the church of Saint-Roch with Renee-Pelagie de Montreuil.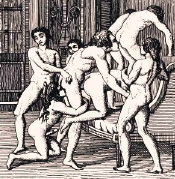 They fullfilled their sexual pleasures off and on in Marquis' castle LaCoste, Vaucluse (were he hid for the law), with (no deadly) poisoning prostitues with the aphrodisiac spanish fly, sodomy gay & sex. Madame de Sade also stopped the prosecution of her husband with a bag full of money after his kidnap and torture of a poor innocent woman.
The Divine Marquis wrote most of his extreme violent books with descriptions of rape and sexual perversions, during his thirty years in prison, including five years in the donjon of Chateau Vincennes state prison for excesses committed in a brothel.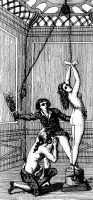 In 1784, Vincennes was closed as state prison and Sade was transferred to the Bastille in Paris and died a captive in the Charenton psychiatric asylum at age 74. He was buried in the cemetery of this hospital, and now there are two stories: he was dug up later completely, his remains are disappeared, or the other one tells us that only his head was taken away for examination. Is Marquis de Sade still there?
There are no bad words, only bad deeds...Quills, the very provocative movie (2000) shows us the life of Markiz de Sade in the asylum where he fights his battle against a tyrannically prudish doctor. Leading actors Geoffrey Rush as the marquis, Kate Winslet, Joaquin Phoenix and Micheal Caine.
SEX SIGHTSEEING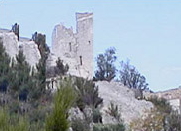 Marquis de Sade married in the church of Saint-Roch, l' EGLISE SAINT ROCH, 296, rue/street Saint-Honoré 75001 PARIS, hotel in Paris, metro : Pyramides
De Sade's castle LaCoste, Vaucluse, Provence Southern France, 40km from Avignon, acquired in the 1990s and renovated by fashion designer Pierre Cardin who now holds regular theatre festivals there.
Château of Vincennes, entrance Tour du Village 1, avenue de Paris, info Charles V reception Tel.: 33 / (0)1.48.08.31.20

Visit Place de la Bastille in Paris with remains of the important French Revolution Bastille prison.
Charenton Asylum, named today Esquirol Hospital, Hôpital Esquirol, 57 r du Maréchal Leclerc, 94413 SAINT MAURICE CEDEX France.